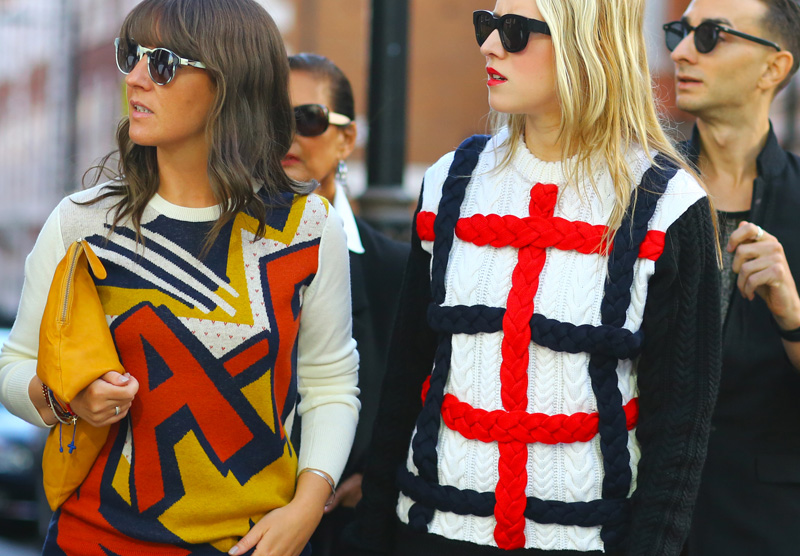 I can't seem to get this sweater out of my head. Both are fabulous but the one of the right is begging for me to do a DIY version of it. It almost has a nautical feel to it with the red, navy and white and look super duper cozy which would be perfect for our sub zero temperatures here in Canada. Does anyone know who the sweater is by? I'll be eternally grateful for whoever can tell me!
Supplies:
one black and one white cable knit sweater
red and navy braided trim
thread and needle
scissors
Steps:
Cut the sleeves off of the sweaters and take the black sleeves and sew them onto the white sweater
Take the trim and place it onto the sweater and sew
Simple and easy!